​
Introducing Impaqt EDGE
​…​
the most revolutionary 'Multi-Benefit Smart Drink' health supplement 
​
available today.  What an Impaqt it will make in your health!
Would you watch these brief videos and let me know what you think?  
Edge is comprised of key nutrients that operate on a cellular level throughout the entire body, especially in the brain.
The magic in Edge lies in a team of key ingredients: curcumin, a vegetable-based DHA (Omega 3 oil), Inositol, Zinc and Beet Extract. Together, they make an incredible IMPAQT on a myriad of functions in the brain and body.
While the ingredients play a key role in Edge,
the real secret is the proprietary science behind the Molecular Activation Technology (MAT).  
We believe your cells have the intelligence to know how to perform, they just need the tools to do it.
Our proprietary Molecular Activation Technology (MAT) is designed to deliver the building blocks your cells need to function optimally. This technology allows these key ingredients, once fully activated, to begin working a cellular level within only a few minutes after taking the product. This benefits every organ and function found within your body!
​
Cells with intelligence have power.
Powerful cells optimize your body.
An optimal body gives you the EDGE.
EDGE Ingredients: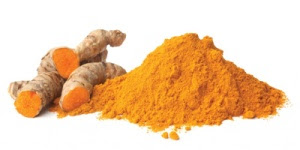 Curcumin 
Powerful antioxidant protects vs free radical damage*
Helps safeguard the brain, heart and body's cells*
Inositol
Promotes healthy cardiovascular system*
Supports mood*​  
Optimizes cellular function*
DHA
Proven fatty acid for cellular health*
​  Critical for proper brain/cognitive function*
​  Supports wide range of body systems*
Zinc
Supports hair and Skin health*
Promotes healthy function of the immune and digestive systems*
​  Involved in over 300 critical enzymatic transformations*
Beet Extract
Supports gastro-digestive health* 
​  Delivers powerful antioxidant support*
We are committed to quality control above and beyond dietary supplement industry standards by participating in the BSCG Certified Drug Free® supplement certification program. KZ1 lots below have been certified to be free of 483 drugs. This includes 272 drugs banned in sport and an additional 211 prescription, over-the counter, and illicit drugs not banned in sport.  The KZ1 lots below provide maximum security to general consumers, as well as to athletes and professionals across the spectrum of WADA, NFL, MLB, NHL, NBA, WNBA, PGA, LPGA,
MLS, ATP, WTA, FIFA, FINA, AFL, NRL, NASCAR, UFC, CrossFit, NCAA,
military, law enforcement, and other drug-testing programs. 
​
Enjoy ​

​ALL our product offerings and Join us in making a difference!
​​
May Your Life be Happy, Healthy and Absolutely Extraordinary!
Leesa A. Wheeler, CNHP, CHS, CMSAT, CIC, Author
Have you shared our story yet?  Go ahead, give it a little love…
Our Share Buttons are listed below… Merci!
*None of this information is in any way an attempt to prognosticate, diagnose or prescribe the use of our products as a cure or treatment for any disease illness or condition. These statements have not been approved by the FDA. 
~~~~~~~~~~~~~~~~~~~~~~~~~~~~~~~~~~~~~~~~~~~~~~~~~~~~~~~~~~~~~~~~~~~~~~~~~~~~
May Your Life be Happy, Healthy and Absolutely Extraordinary!
Leesa A. Wheeler, CNHP, CHS, CMSAT, CIC, Author
Career Coach & Healthy Lifestyle Coach, Organic Health & Beauty Consultant
Author of two books…
     Live Well…Lifestyle Solutions for a Happy Healthy You! 
    Available on Amazon, Barnes&Noble, GooglePlay, iTunes! 
ring ~  770-713-3570 
write ~ info@healthyhighway.org
coaching/consulting worldwide  ~ www.leesawheeler.com
healthy lifestyle  ~ www.HealthyHighway.org, https://www.myyl.com/leesawheeler,  http://www.teamkz1.com/leesawheeler,  https://us.NYROrganic.com/shop/leesawheeler, www.chews4health.com/Leesa
Sleep Better  ~ Swannies ~ Blue Light Blocking Glasses Today for a Better Sleep Tonight! 
https://www.swanwicksleep.com/?rfsn=653679.d012f
follow ~ www.twitter.com/HealthyHighway, www.twitter.com/LeesaWheeler
style ~  http://indiahicks.com/rep/LeesaWheeler
learn ~ www.healthyhighway.wordpress.com ~ Healthy News You Can Use!
like ~ www.tinyurl.com/Facebook-HealthyHighway
join ~ www.google.com/+HealthyhighwayOrg, www.google.com/+LeesaWheeler
connect ~ www.linkedin.com/in/leesawheeler
skype ~ healthyhighway
zoom ~ https://zoom.us/j/8455935408